Our practice accepts insurance from the following companies.

Delta Dental
Delta Dental Plans Association is a not-for-profit organization with some for-profit affiliates as member companies. Through its 39 independent member companies, it offers national dental coverage to our patients - administering programs and reporting systems that provide employees and individuals with quality, cost-effective dental benefits and superior customer service.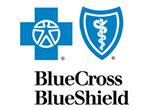 Blue Cross Blue Shield
Blue Cross and Blue Shield companies nationwide provide healthcare benefits to our dental patients as well as across the country and around the world. With access to the care you need and when you need it - Blue Cross and Blue Shield policy holders can have peace of mind when at home or traveling abroad.

Aetna
Aetna is a national leader of health and related benefits offering dental insurance to our patients, as well as health insurance, pharmacy, and life insurance products for individuals, medicare insurance and disability.

MetLife
MetLife offers our patients a range of competitively priced dental insurance benefits plans for companies of all sizes.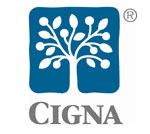 CIGNA
CIGNA offers a variety of dental plans and dental insurance to our patients, including CIGNA Dental Care (DHMO), CIGNA Dental PPO or CIGNA Traditional.
Friendly, caring staff
The friendly, caring staff of Flushing Dental Care in the Flushing, Michigan area strive to make you feel comfortable and well-cared for at your dentist appointment. David Shorez, D.D.S. is committed to serving you and your family's dental needs, year after year. Come and see what we have to offer in a professional setting where top-notch customer service still matters.
Dentures that look great and last
If you're looking for dentures that look great and last, look no further than Flushing Dental Care located in the Flushing, MI area. David Shorez, D.D.S. will assess your needs and fit you with durable, comfortable, natural-looking dentures - at a price you can afford.
Personalized teeth whitening options
Let highly regarded Flushing area teeth whitening dentist Dr. Shorez help you reclaim your smile with the best professional tooth whitening methods for you. At Flushing Dental Care, our aim is to provide you with natural looking teeth so you can be proud of your smile.
It doesn't matter if your teeth are lightly stained from drinking coffee or tea, or if your tooth enamel is discolored. We'll provide you with a whiter, brighter smile.
Highest infection control standards
Flushing Dental Care practices the highest infection control standards to protect our patients and ourselves. In the Flushing, MI area, Dr. David Shorez and his staff strictly observe all Occupational Safety and Health Administration (OSHA) guidelines. All instruments are cleaned, disinfected and routinely sterilized as recommended by the American Dental Association and the Centers for Disease Control. Whenever possible, disposable, single-use items are used to ensure your safety.
Permanent dental implant crowns
Dr. David Shorez at his Flushing area dental implants practice offers extensive experience restoring your dental implant crown.
Our dedicated team uses state-of-the-art materials and techniques for stability and longevity. You'll enjoy the comfort and confidence of natural-looking teeth.