Our practice accepts insurance from the following companies.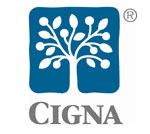 CIGNA
CIGNA offers a variety of dental plans and dental insurance to our Charlotte Dentistry Uptown area patients, including CIGNA Dental PPO.
Connection Dental
The CONNECTION Dental Network is owned and operated by Government Employees Health Association, Inc. GEHA is proud to announce that it has been awarded Health Network Accreditation from URAC, a Washington, DC-based health care accrediting organization that establishes quality standards for the health care industry.

Delta Dental
Delta Dental Plans Association is a not-for-profit organization with some for-profit affiliates as member companies. Through its 39 independent member companies, it offers national dental coverage to our Charlotte Dentistry Uptown dental patients - administering programs and reporting systems that provide employees and individuals with quality, cost-effective dental benefits and superior customer service.
We work with Delta Dental® insurance
Joseph LoParo, D.M.D., in the Charlotte Dentistry Uptown area accepts Delta Dental® insurance. Our experienced team at Joseph S. LoParo II, DMD will file your insurance claim for you.
We want your dental treatment to be affordable for you. We're committed to helping you maintain your life-long oral health.
Relax with sedation dentistry
New and safe sedation dentistry with Charlotte Dentistry Uptown area sedation dentist Dr. Joseph LoParo means you can have years of dental treatments done quickly while you're lightly sedated, with little or no discomfort. If you've been putting up with discomfort, hiding your smile, or delaying scheduling dental work because you're too busy, your life is about to change. Make a sedation dentistry consultation appointment today with Dr. LoParo.
Quality, personalized care
At Joseph S. LoParo II, DMD, we offer quality, personalized care. Serving the Charlotte Dentistry Uptown, NC area, we're happy to discuss the variety of treatment options available to you. If you're interested in sedation or sleep dentistry options, please schedule an appointment with Joseph LoParo, D.M.D., and we can provide you with all the information you need.
Beautiful cosmetic results
One of the first things people notice is your smile. All it takes is a single appointment or two with Charlotte Dentistry Uptown area dentist Joseph LoParo, D.M.D., and you, too, can have the winning, healthy-looking smile you've always wanted. The beautiful cosmetic results you'll get from Joseph S. LoParo II, DMD can be immediate and dramatic!
Cosmetic dentistry for beautiful smiles
If you want a gorgeous smile that turns heads, you may want to learn about the range of dental services offered at Joseph S. LoParo II, DMD. Charlotte Dentistry Uptown area cosmetic dentist Dr. Joseph LoParo is dedicated to producing quality results and beautiful smiles.