Betty E.
"From the time you enter the office, the excellent service begins. They greet you with a smile. They always apologize for any delays and take the time to make you feel important."
Our practice accepts insurance from the following companies.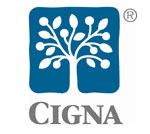 CIGNA
CIGNA offers a variety of dental plans and dental insurance to our Charlotte Dentistry Uptown area patients, including CIGNA Dental PPO.
Connection Dental
The CONNECTION Dental Network is owned and operated by Government Employees Health Association, Inc. GEHA is proud to announce that it has been awarded Health Network Accreditation from URAC, a Washington, DC-based health care accrediting organization that establishes quality standards for the health care industry.

Delta Dental
Delta Dental Plans Association is a not-for-profit organization with some for-profit affiliates as member companies. Through its 39 independent member companies, it offers national dental coverage to our Charlotte Dentistry Uptown dental patients - administering programs and reporting systems that provide employees and individuals with quality, cost-effective dental benefits and superior customer service.
We accept Cigna Dental® insurance
Joseph LoParo, D.M.D., in the Charlotte Dentistry Uptown area accepts Cigna Dental® insurance. Our friendly team will be happy to file your insurance paperwork for you.
We know affordable dental treatment is important to you. At Joseph S. LoParo II, DMD, your long term oral health is our top concern.
Implants - the alternative to dentures
Have you ever considered natural-looking, permanent dental implants instead of uncomfortable dentures? Incredible recent advances in technology allow Charlotte Dentistry Uptown area dental implants dentist Dr. Joseph LoParo to create tooth implants just for you that can be permanently anchored to your jaw. This is a great option to consider if you've had negative experiences with dentures in the past.
Gum disease treatment for oral health
If you need gum disease treatment, Charlotte Dentistry Uptown area gum disease dentist, Dr. LoParo offers extensive experience. Unhealthy gums can be a risk factor for more serious health problems if not treated promptly.
Our professional team will assess your situation and create a personalized treatment plan. We're committed to your life-long healthy gums and teeth.
Quality, personalized care
At Joseph S. LoParo II, DMD, we offer quality, personalized care. Serving the Charlotte Dentistry Uptown, NC area, we're happy to discuss the variety of treatment options available to you. If you're interested in sedation or sleep dentistry options, please schedule an appointment with Joseph LoParo, D.M.D., and we can provide you with all the information you need.
Cosmetic dentistry for beautiful smiles
If you want a gorgeous smile that turns heads, you may want to learn about the range of dental services offered at Joseph S. LoParo II, DMD. Charlotte Dentistry Uptown area cosmetic dentist Dr. Joseph LoParo is dedicated to producing quality results and beautiful smiles.