Our practice accepts insurance from the following companies.

Aetna
Aetna is a national leader of health and related benefits offering dental insurance to our Worcester patients, as well as health insurance, pharmacy, and life insurance products for individuals, medicare insurance and disability.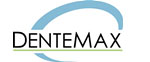 Dentemax
DenteMax is a national, credentialed dental PPO network offering more than 121,000 dentist access points across the country, including dental care in the Worcester area.

Careington
The Careington Dental Network is one of the fastest growing independently owned dental networks nationwide, providing our Worcester area patients with affordable dental care - without interfering with the dentist-patient relationship. More than 65,000 general dentists and specialists offer Careington's discount fee-for-service (POS) and PPO plans nationwide.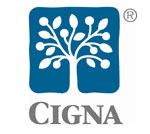 CIGNA
CIGNA offers a variety of dental plans and dental insurance to our Worcester area patients, including CIGNA Dental Care (DHMO), CIGNA Dental PPO or CIGNA Traditional.

MetLife
MetLife offers our Worcester area patients a range of competitively priced dental insurance benefits plans for companies of all sizes.

Delta Dental
Delta Dental Plans Association is a not-for-profit organization with some for-profit affiliates as member companies. Through its 39 independent member companies, it offers national dental coverage to our Worcester dental patients - administering programs and reporting systems that provide employees and individuals with quality, cost-effective dental benefits and superior customer service.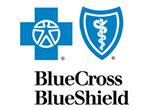 Blue Cross Blue Shield
Blue Cross and Blue Shield companies nationwide provide healthcare benefits to our Worcester dental patients as well as across the country and around the world. With access to the care you need and when you need it - Blue Cross and Blue Shield policy holders can have peace of mind when at home or traveling abroad.

HumanaDental
HumanaDental is one of the nation's 10 largest dental insurance carriers offering a dentist network with more than 130,000 dentist locations. Worcester area members and their families benefit from negotiated discounts by choosing dentists in its network.

Anthem Blue Cross
Anthem Blue Cross offers dental coverage for Worcester area individuals and families in California, including a PPO plan, and HMO plan and an international emergency dental program.

Dental Network of America
DNoA administers dental products for individuals in the Worcester area, as well as groups with thousands of employees. It contracts with over 180,000 dentist access points through our national PPO Network which ensures high quality and affordable dental care for its members.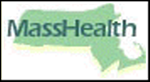 MASSHEALTH
More information goes here.

UniCare 200 Discount Dental Plan
UniCare individual and family Dental PPO plan provides our Worcester area patients with access to quality care at discounted fees, a wide range of covered dental services, no waiting periods for preventive and diagnostic date, and the freedom to choose any dentist.

Preferred Network Access
The Preferred Network Access by CIGNA plan offers dental insurance in Worcester that includes orthodontia, over 93,000 participating provider listings, no health restructions, no predetermination of benefits required, and no referral required to see a specialist.
Whitening for brighter natural looking teeth
Would you like your smile to be a bit brighter than it is right now? We can make it happen at Lincoln Dental, with professional tooth whitening for brighter natural looking teeth. Dr. Frank Voci's Worcester, MA area office can effectively lighten your stained or discolored tooth enamel. Whiter teeth not only look great, they improve your self-confidence.
Gum disease treatment for oral health
If you need gum disease treatment, Worcester area gum disease dentist, Dr. Voci offers extensive experience. Unhealthy gums can be a risk factor for more serious health problems if not treated promptly.
Our professional team will assess your situation and create a personalized treatment plan. We're committed to your life-long healthy gums and teeth.
Restorative dentistry to reclaim your natural smile
Worcester area restorative dentistry at Lincoln Dental can produce natural-looking results. If you have a damaged or missing tooth, we can help.
Our highly skilled team will assess your need for a crown, bridge, implant or other procedure to restore or improve your smile. Our goal is to provide quality dental care for your life-long oral health.
People hours not office hours
We understand you have a busy life, and "going to the dentist" is one more task you need to check off your ever-growing "to-do" list. That's why here at Lincoln Dental, located in the Worcester, MA area, we offer people hours, not office hours. Dr. Voci and his staff put your needs first by providing flexible scheduling options to ensure you obtain an appointment that is convenient and workable for you.
General dentistry for all ages
Frank Voci, D.M.D., provides general dentistry for people of all ages. Dental health is important during your entire life. When your teeth are healthy, it follows that you will be healthier, and your quality of life increases. No matter what your age, Lincoln Dental is here to serve your dental needs in the Worcester, Massachusetts area.