Tooth Pain Can Drive a Sane Person Mad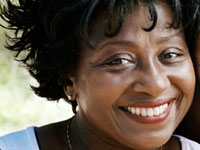 Tooth pain is one of the most unpleasant sensations the human body can produce. But dental pain serves an important purpose: it's your body's way of telling you that there is a problem with your oral health.
Teeth pain can indicate all sorts of dental maladies. Painful teeth can be a result of tooth decay and dental cavities. Swollen and painful gums suggest gingivitis or periodontal disease. Jaw pain may come from TMJ disorder. Sensitive teeth could be a result of crooked teeth that need braces or orthodontics.
Your general or family dentist can help you discover the source of your oral pain, decide on a course of treatment, and recommend a dental specialist if you need one.
If Your Tooth Hurts, You May Need a Root Canal
A tooth abscess is a bacterial infection inside of your tooth and oral tissues, and it's a common cause of oral pain and swelling. It happens when bacteria are able to creep inside the tooth as a result of injury, decay, gum disease, or damaged dental work.
Once the inside of a tooth -- the "tooth pulp" -- gets infected, it needs to be removed so the infection does not spread further. This is the goal of root canal therapy.
During root canal treatment, a root canal dentist or endodontist opens up the infected tooth, exposing the pulp within. The infected tissue is manually removed. The inside of the tooth is then filled with endodontic material that cannot get infected.
Once a dental crown is attached to the top of the tooth, your tooth is almost as good as new! It will look and feel like the rest of your teeth, and it's still totally attached. You'll just need to practice good oral hygiene to prevent any future dental infections.
The Endodontist, the General Dentist and Root Canals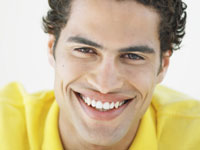 All dental school graduates have basic education and training in the diagnosis and treatment of diseases of the tooth pulp and are licensed to perform a routine root canal procedure.
What Is an Endodontist?
An endodontist is a dentist who has completed an additional two to three-year course of study in an accredited endodontics postdoctoral residency program. In addition to performing routine root canal treatment and tooth pulp treatments, the endodontist has extensive training and experience in the diagnosis and treatment of a wide variety of conditions, such as:
The differential diagnosis of painful oral and facial conditions in which the origin of the pain is uncertain. In these cases, the root canal dentist is part of a team, which may include other specialists in dentistry as well as medical colleagues, when appropriate.
Endodontics treatment of teeth involved in cases of oral-facial trauma.
Endodontic treatment for patients who are medically compromised.
Endodontics treatment of complex root canal cases, such as teeth that exhibit calcified canals, curved canals, or very long roots.
Non-surgical re-treatment of teeth that have had previous root canals.
Surgical treatment of endodontic disease that can be treated in no other way.
There are ethical guidelines that determine what an endodontist can and cannot do. As an example, an endodontics specialist would not place crowns, dentures, or perform orthodontic procedures.
Following the completion of a root canal procedure, a patient is usually referred back to the general dentist. At times, however, in a complex situation it may be necessary for the endodontist to refer a patient to another specialist before the patient returns to their general dentist.
Why Are Patients Referred From a General Dentist to an Endodontist?
Patients are referred from a general dentist to specialist because a dental problem may be so complex that its successful diagnosis and treatment require considering a multitude of complex factors.
A "multidisciplinary" approach allows the patient to have expert opinions from different generalists and specialists so that the best of science, art, and technology can be utilized in a particular set of circumstances.
Oftentimes, an individual dentist is more interested and experienced in some areas of dentistry than in others. A general dentist may choose not to do certain procedures because:
They do not have the equipment, instruments, or training necessary to do the procedures.
The time involved to do the procedure well is more than they wish to spend.
Particular teeth may exhibit complex treatment challenges.
The patient may have medical or other complicating factors.
In short, the primary consideration for referral is that the patient has the opportunity to have the best diagnosis and the best care available. A patient may be referred from a general dentist to specialist to make certain that this goal is attained.
By Clifford J. Ruddle, DDS, in collaboration with Philip M. Smith, DDS