Causes And Treatment Of Root Canal Disease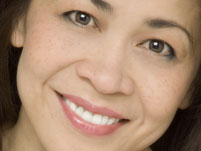 Why Does My Tooth Need Root Canal Treatment?
A tooth generally needs a root canal procedure because the pulpal tissue inside the tooth has become irreversibly injured because of root canal disease. The tooth pulp is composed of elements similar to any other tissue in the body and is susceptible to injury from bacterial decay, repeated or extensive dental procedures, traumatic accidents, or advanced periodontal disease. Pulpal disease occurs in an anatomically complex space termed the root canal system. When appropriate, root canal treatment is directed towards removing inflamed or abscessed tissue, disinfecting, and preparing this space to receive a biocompatible filling material. Once the root canal system has been sealed and a protective crown placed by an endodontist, the tooth can be retained as a healthy and functional member of the dental arch.
What Are the Usual Events That Trigger Root Canal Disease?
Events that may trigger root canal disease include:
Decay: Dental decay contains bacteria that can infect the tooth pulp. Decay can progress through the outer enamel surface of the tooth into the underlying dentin, which is a hard, yet porous, structure. Ultimately, decay can invade the dental pulp and cause pulpal injury, which leads to an inflammatory condition that can potentially become an abscess. As dental decay and its associated bacteria invade the pulpal tissue, a patient may experience no discomfort or, in other instances, the pain may be acute.
Traumatic events: The tooth pulp is vulnerable to trauma. A blow to the mouth may lead to a variety of dental injuries. A traumatized tooth may appear whole but exhibit root canal disease at a later date. A tooth may be only slightly chipped or it may be fractured to the extent that its clinical crown is broken off and the pulpal tissue is exposed. In severe situations, the root can be fractured within the bone or the tooth completely knocked out of the mouth, which is called an "avulsion." Frequently, these traumatic events will irreversibly damage the tooth pulp by causing bacterial contamination or by interfering with the tooth's blood supply and its ability to repair. Some teeth are traumatized to the extent that they are not treatable and must be removed.
Repetitive or extensive dental procedures: The tooth pulp is also vulnerable to injury from repetitive or extensive dental procedures. Subjecting a previously injured pulp to the additional trauma of even the best planned and performed dental surgery may be enough to cause the pulpal tissue to become irreversibly inflamed and the tooth to require root canal treatment. The dentist may or may not be able to predict this outcome in advance. At times, based on the examination and treatment plan, the dentist may recommend the removal of the dental pulp before performing other planned dental procedures. In these situations, the tooth pulp is removed so that it will not become problematic at a later date under a new, and possibly complex, restoration. At times, initiating a root canal procedure through an existing restoration may compromise its integrity.
Periodontal disease: Infection in the gum and bone around the tooth is referred to as periodontal or gum disease. Advanced periodontal disease may compromise the blood supply to the dental pulp and ultimately, bacteria may enter and infect the pulpal tissue in the root canal space.
By Clifford J. Ruddle, DDS, in collaboration with Philip M. Smith, DDS
Root Canal Dentist, Tooth Pain and Endodontic Disease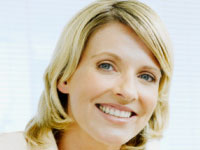 What Are the Most Common Symptoms of Endodontic Disease?
Endodontic disease can manifest itself with a wide variety and combination of symptoms. Common symptoms of endodontic disease include:
Lingering tooth sensitivity to cold liquids.
Lingering tooth sensitivity to hot liquids.
Tooth sensitivity to sweets.
Tooth pain to biting pressure.
Tooth pain that is referred from a tooth to another area, such as the neck, temple, or the ear.
Spontaneous toothache, such as that experienced while reading a magazine, watching television, etc.
Constant or intermittent tooth pain.
Severe tooth pain.
Throbbing tooth pain.
Tooth pain that may occur in response to atmospheric pressure changes, such as when flying or scuba diving.
Tooth pain that may occur in response to postural changes, such as when going from a standing to a reclining position.
Tooth Swelling.
If you have any of these symptoms, it would be wise to see your dentist because you might have root canal disease or another dental problem.
Some of these endodontic disease symptoms may also be attributable to decay, defective fillings, periodontal diseases, cracked teeth, or other tooth or bite-related problems.
On other occasions, the symptoms may even be caused by disorders that are not related to the teeth.
Why May Endodontic Disease Cause Swelling?
When the pulpal tissue becomes severely diseased and necrotic, the resultant infection can spread from inside the tooth into the adjacent bone and soft tissues. As a result, swelling can occur in the tissues immediately surrounding the tooth.
If this situation is not treated and the endodontic disease process is not kept under control by the body's defenses, the infection can begin to spread into other tissue spaces, such as those around the eye or in the neck. In some situations, this can become a serious medical emergency.
By Clifford J. Ruddle, DDS, in collaboration with Philip M. Smith, DDS