The Endodontist, the General Dentist and Root Canals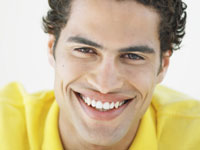 All dental school graduates have basic education and training in the diagnosis and treatment of diseases of the tooth pulp and are licensed to perform a routine root canal procedure.
What Is an Endodontist?
An endodontist is a dentist who has completed an additional two to three-year course of study in an accredited endodontics postdoctoral residency program. In addition to performing routine root canal treatment and tooth pulp treatments, the endodontist has extensive training and experience in the diagnosis and treatment of a wide variety of conditions, such as:
The differential diagnosis of painful oral and facial conditions in which the origin of the pain is uncertain. In these cases, the root canal dentist is part of a team, which may include other specialists in dentistry as well as medical colleagues, when appropriate.
Endodontics treatment of teeth involved in cases of oral-facial trauma.
Endodontic treatment for patients who are medically compromised.
Endodontics treatment of complex root canal cases, such as teeth that exhibit calcified canals, curved canals, or very long roots.
Non-surgical re-treatment of teeth that have had previous root canals.
Surgical treatment of endodontic disease that can be treated in no other way.
There are ethical guidelines that determine what an endodontist can and cannot do. As an example, an endodontics specialist would not place crowns, dentures, or perform orthodontic procedures.
Following the completion of a root canal procedure, a patient is usually referred back to the general dentist. At times, however, in a complex situation it may be necessary for the endodontist to refer a patient to another specialist before the patient returns to their general dentist.
Why Are Patients Referred From a General Dentist to an Endodontist?
Patients are referred from a general dentist to specialist because a dental problem may be so complex that its successful diagnosis and treatment require considering a multitude of complex factors.
A "multidisciplinary" approach allows the patient to have expert opinions from different generalists and specialists so that the best of science, art, and technology can be utilized in a particular set of circumstances.
Oftentimes, an individual dentist is more interested and experienced in some areas of dentistry than in others. A general dentist may choose not to do certain procedures because:
They do not have the equipment, instruments, or training necessary to do the procedures.
The time involved to do the procedure well is more than they wish to spend.
Particular teeth may exhibit complex treatment challenges.
The patient may have medical or other complicating factors.
In short, the primary consideration for referral is that the patient has the opportunity to have the best diagnosis and the best care available. A patient may be referred from a general dentist to specialist to make certain that this goal is attained.
By Clifford J. Ruddle, DDS, in collaboration with Philip M. Smith, DDS
An Abscessed Tooth Is a Bacterial Infection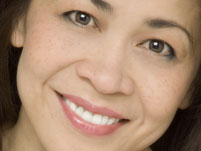 Tooth pain is what usually brings someone with a dental abscess into the dentist's office. These teeth infections can be painful affairs, sometimes accompanied by shooting pains up and down the face. Even if you hate going to the dentist, you'll find that abscessed tooth pain is far worse.
Tooth abscesses are often accompanied by swelling in the cheek or oral tissues. However, sometimes abscessed teeth may have no visible swelling or little pain, so it's important not to wait until you're in severe pain to see a dentist.
If you're diagnosed with an abscessed tooth, you generally have two treatment options: get a root canal, or have the tooth extracted. The tooth infection is deep down inside the tooth root, and the only way to cure it is to clean it out.
Root canal treatment lets you save a tooth even when the tooth's root has become infected. An endodontist or root canal dentist will open up your tooth, clean out the infected pulp inside, and replace the damaged tissue with an inert material. Once a dental crown is placed, you're left with a tooth that looks and feels just like all the others in your mouth.
Tooth extraction is also known as "pulling a tooth." Thanks to modern dental anesthetics, it's not as painful as cartoons might lead you to believe. Your dentist will explain your options for replacing the tooth. Some people opt for dental implant surgery, while others choose a dental bridge or partial denture.